Creative, all possible with Mobizen.
Record cool games with Mobizen!
1. Run the Mobizen Recorder during a mobile game.
2. Record the game screen with a Mobizen recorder.
3. Download the recorded video to your PC.
4. Log in to the Mobizen website to create a scene using mobile game recordings.
5. Live broadcast games with Mobizen with a designed scene and get the number of subscribers UP UP UP!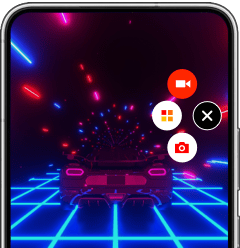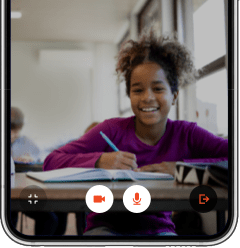 Taking part-time classes with students with Mobizen!
1. Log in to the Mobizen website to select a training template and create a broadcast.
2. Enter the broadcast and connect your mobile camera with Mobizen Studio.
3. The connected mobile camera captures the students and adds the stream to the broadcast stream.
4. Deploy a stream so that students can enjoy participating in the lecture and broadcasting!
Offline seminar to Mobizen!
1. Run the published offline seminar on Mobizen mobile stream to film it.
2. Using mobile stream, the PD designs the screen scene.
3. The designed screen is broadcast on various platforms.